Shawn is a hard-working, reliable, trustworthy, caring and passionate Mortgage Agent with many years of experience within the financial industry. Shawn will arrange for short and long term Mortgage loans that will benefit you and your family throughout your Mortgage loan term.
Shawn is a very firm believer that if there is a solid plan/objective set in motion, it will essentially help prepare and execute you and your families goals of achieving the best possible solution which makes the most sense and is most suited for you and your families overall requirements.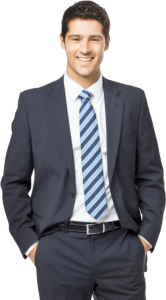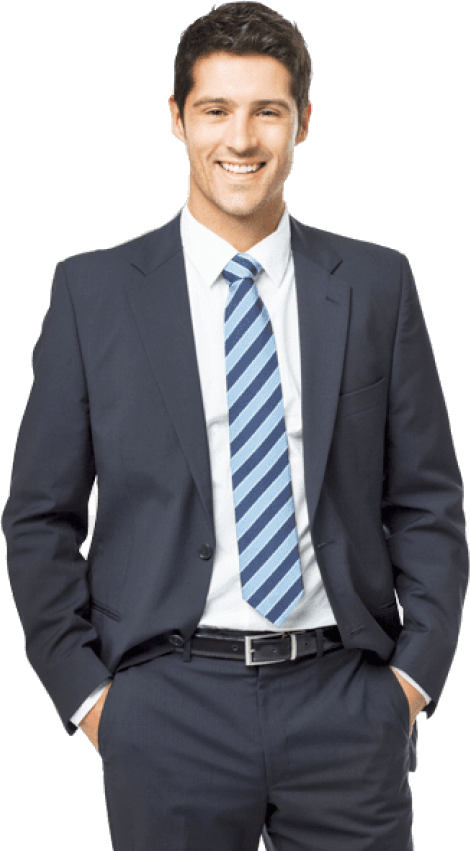 Shawn's effective problem-solving skills mixed with his honest approach make him a broker who is looking out for your best interest. Shawn's professionalism, customer service skills and overall work ethic are the most 3 important qualities that he possesses.
Shawn is very attention to detail-oriented, and always keeps the client's best interest at heart. Shawn is always upfront with his clients in regards to the rates, fees and costs associated with every Mortgage loan that he arranges for them. Shawn believes that it is his duty and responsibility as a Mortgage Professional, to always be honest and straightforward with all of his clients, no matter what his clients' given Mortgage/life scenarios may be.
Shawn's main objective is to acknowledge and comprehend the borrower's short and long term financial goals. This allows Shawn to provide the borrower with up to date and convenient Mortgage products which caters to their needs.
When Shawn is not brokering Mortgages, he likes to spend his free time with family and friends. Shawn enjoys activities such as running, weight lifting, playing and coaching soccer. Shawn has been volunteering and coaching youth boys soccer club for 10+ years now. His passion has always been sports as it demonstrates leadership and teamwork skills while exercising and staying actively fit.
Shawn is also a big supporter of volunteering his services to hospitals and homeless shelters. Shawn has partnered with several different charities within the Toronto community in order to help give back to the less fortunate. He is very humbled to be in a position to be able to support and give back to the community. Shawn has been volunteering his time and services by donating to several different Charities and Communities within the Greater Toronto Area every year for the past decade.
Shawn has access to 200+ Lenders/Investors that are located all across the province of Ontario. Shawn strongly believes that there is a Mortgage Solution for every single type of borrower, regardless of their credit or income criteria. Shawn's expertise, knowledge and skills within the Mortgage field will help assist you with all of your difficult Mortgage decisions!
Home Equity Loans Approved In Less Than 24 Hours!
Borrow against the equity of your Property



Services Provided

JACOB FOURNIER
Hamilton, Ontario
I had a very pleasant experience working with Shawn Sef at Equity Mainly Matters Loans. We contacted Shawn looking for help in order to pay off our high interest credit card debts. Shawn made the process very easy for us by explaining the Mortgage loan details for the Debt Consolidation Mortgage Solution which he recommended for us. Shawn was actively present every step of the way and was very knowledgeable. I will definitely recommend Shawn to my peers due to his knowledge, professionalism and expertise.

PATEL SINGH
Brampton, Ontario
Shawn is extremely passionate about his job. Shawn always demonstrates a positive and professional attitude. His easy going and friendly personality always makes the experience of working with him fun and stress free. Shawn made the entire Mortgage loan process very simple for me to which I'm thankful for. Shawn is very proactive and updates me on a regular basis in regards to my file.

LINA ZHANG
Markham, Ontario
Me and my husband had never worked with a Mortgage Broker before. I needed to consolidate all of my debts. I was paying high monthly interest fees to my creditors and my bank informed me that I couldn't get approved with them because of my low credit score. Shawn did an excellent job by helping me consolidate and pay off all of my various high interest debts. I'm now debt free. My credit score has improved and I don't owe creditors any monthly high interest payments. We went from paying $1,650 month towards our credit card debts and loans, to now paying only $520 month which helped us build up a good savings. Shawn rescued us from our creditors and helped us save an extensive amount of money for our families future.

LEROY WILLIAMS
Scarborough
As a first time home buyer, we required a Mortgage broker who was willing to be very patient with us and to explain every detail of the Mortgage loan process and provide us with as much information as possible. Shawn informed us of the exact required down payment amount (based on the types of lenders that we qualified for), fees, closing costs, Land Transfer tax etc. Shawn was very good in providing us with accurate rates, figures and calculations which we realized we could afford the monthly Mortgage payments and make the Home Purchase work. One other important factor was that Shawn kept on top of our file by updating the progress every step of the way which was very important to us. Shawn is very proactive which we appreciated!

MICHELLE PARKER
Toronto, Ontario
Shawn helped our family obtain a low rate 2nd Mortgage from a Private Lender. Banks turned us down as we failed to meet their requirements for the stress test, income and credit criteria. However, Shawn was able to find various Private Lenders/Investors that were interested in making us an offer and we ended up taking a great offer for a 2nd Mortgage which made the most sense for us. We will definitely refer our family and friends to Shawn in the near future. I can't say how much I appreciate all the time and effort Shawn put into our file.

SHAYNE STANLEY
Mississauga, Ontario
Shawn demonstrates excellent customer service skills. He's always very quick to respond to my emails and calls. Shawn helped me get approved twice in the past year alone and I hope to work with him again in the near future. Shawn was very friendly, attentive and dedicated his time and effort by providing me with solid knowledge, expertise and advice which in return helped the process of purchasing my first home very easy and stress free. Shawn even followed up on my behalf with my lawyer in order to finalize all the details. I would highly recommend his services.

FATIMA NASER
Ottawa, Ontario
From the first time I spoke with Shawn Sef, I felt comfortable and at ease which was due to his calm and patient personality and attitude. He was also very understanding and caring to our current situation and needs by providing the best course of action for us to take which made the most sense for our family. Shawn is very knowledgeable within the mortgage field and delivered exactly what he said he would. He even provided us with accurate closing/funding dates from day one. I would definitely recommend Shawn Sef to any borrower looking for a good
Mortgage broker.

BEN JOHNSON
Toronto, Ontario
Shawn had helped my wife and I obtain a 2nd Mortgage from a Private Lender last year. We used the majority of the Mortgage loan proceeds to help renovate/upgrade our home. Once the refurbishments had concluded, we ordered a new appraisal and noticed that our house value had increased substantially. The following year, Shawn helped us refinance both our Institutional and Private Mortgages into a new low rate, 1st Mortgage with an A Lender (Bank) which is going to help us save an extensive amount of money in monthly payments moving forward. I'm very thankful for Shawn's knowledge, skills and expertise within the mortgage industry which ended up helping us save thousands of dollars.



Helping families Dreams Become A Reality