Buying a house is a huge financial commitment. Right from narrowing down the properties to investing money in the right property that suits your budget is no child's play. Whether it's First-Time homebuyers or people looking for Mortgage Renewal in Ontario, connecting with an experienced Mortgage Agent in Ontario can keep your woes away.
Starting with Mortgage Pre-Approval to Mortgage Renewals, a reliable Mortgage Agent guides you with the important Mortgage details, such as interest rates, monthly payments, closing costs, etc. to ensure that your financial well-being is not hampered.
This article enlists factors on how an experienced Mortgage Agent in Ontario can help you obtain Mortgage loans that will benefit you throughout your Mortgage loan term.
MORTGAGE AGENTS ARE TIME SAVIORS
Time is one currency that everyone is falling short of. Sometimes it's work, sometimes it's family commitments. Obtaining a Home Purchase Mortgage that doesn't affect your budget can be an ardent task. A reliable Mortgage Agent will do all the groundwork for you. Beginning from assessing your financial credibility to finding the best Private Lenders in Ontario, a dedicated Mortgage Agent in Ontario will do all the heavy lifting for you.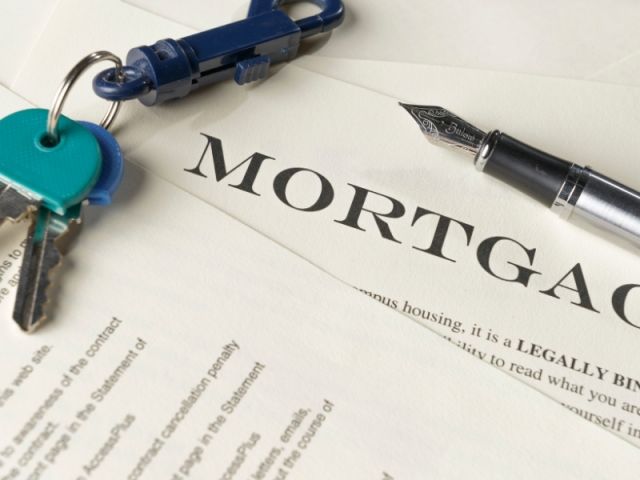 MORTGAGE AGENTS ARE CONVENIENT
From being flexible and delivering the best solutions that suit a homebuyer's needs, a Mortgage Agent does it all. If you are a First-Time homebuyer and are looking to overcome barriers, such as low credit score or connecting with a trustworthy Private Mortgage Lender in Ontario, getting a dedicated Mortgage Agent will surely help. Not only this, but licensed Mortgage Agents can also help you with Mortgage Renewals.
MORTGAGE AGENTS HAVE THE BENEFIT OF EXPERIENCE
Experienced Mortgage Agents know in and out of home Mortgages. They have helped several homebuyers in purchasing properties. Being market-savvy, they help you realize the best interest rates and what makes a good Home Purchase Mortgage, all depending on your requirements and circumstances.
MORTGAGE AGENTS FASTEN THE HOME BUYING PROCESS
Most First-Time homebuyers prefer going to banks for a new Home Purchase Mortgage or Mortgage Renewals. And then they get stuck with the never-ending paperwork with minimal help. What they fail to realize is that a Mortgage officer at a bank earns commissions to secure your Mortgage. A licensed Mortgage Agent, on the other hand, has access to many different types of lenders including, Private Lenders, giving homebuyers the liberty to choose a Home Equity Loan plan that works best for them.
MORTGAGE AGENTS EASE OUT THE HOME BUYING PROCESS
The Mortgage application process is quite complex, to begin with. The timely addition of new Mortgage regulations along with soaring interest rates in Canada can be tiresome. That's why a lot of Canadian nationals have started opting for Mortgage Agents. According to a study, published in the Purview, "more Mortgagors were moving away from the Big Banks and towards alternatives, such as Credit Unions, Private Mortgage Lenders, and Trust companies." The same study suggested that in 2018, Canada's Big 5 banks lost 2.7% of their market share in Ontario in 2018.
MORTGAGE RENEWALS ARE EASIER WITH MORTGAGE AGENTS
Not many borrowers are aware that they can move their Private Mortgage to another lender. If you are looking for a Mortgage Renewal in Ontario, a Mortgage Agent can help you with the costs involved, such as set-up fees, a transfer or assignment fee, a property appraisal fee, or any other administration fees.
MORTGAGE AGENTS CUT THROUGH THE CLUTTER
Try mentioning your home-buying plans with your peers, co-workers, or family members. You are in for plenty of advice that might leave you all confused. Avoid the hassle by reaching out to a Mortgage Agent. An experienced, honest, trust-worthy Mortgage Agent such as Shawn Sef from Equity Mainly Matters will help keep things crisp and clear while making the transition as easy as possible for you in order to help relieve a great deal of stress off of your mind and shoulders.
In a nutshell, a Mortgage Agent will help you close the gap with Private Lenders. While doing so, he/she guides the borrower through a pathway toward a meaningful conversation with the lender. So, if you are looking for a solid Mortgage Agent in Ontario then you're on the right track. We at Equity Mainly Matters not only take away the pain of the tedious Mortgage process but also go that extra mile for homebuyers in order to help them acquire their dream property more smoothly by going above and beyond for them.