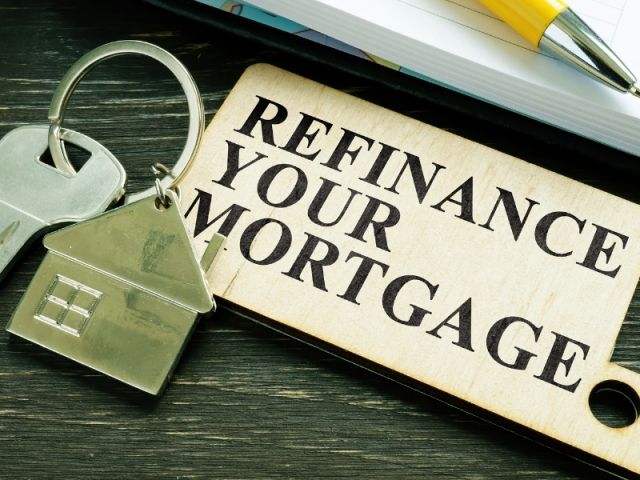 If you own a house, you might have heard several times from your neighbors to your colleagues – discussing options for Mortgage Refinancing. Do you think, you need to consider Mortgage Refinance in Ontario? Are you looking for Refinancing a Mortgage but can't find the perfect Mortgage Agent in Ontario? This article will help you run through situations where Refinancing a Mortgage can be a brilliant idea.
Before we plunge into how does Mortgage Refinance in Ontario helps people, let's understand what is Refinancing a Mortgage.
Mortgage Refinancing in simplest terms is when you swap your old loan and obtain a new one and perhaps more some more funds which increases the loan balance. People looking for home equity loans in Ontario reach out to Private Mortgage Lenders. The latter help them in paying off the old Mortgage with the new one obtained.
REFINANCING CAN BE CATEGORIZED INTO TWO TYPES
1. Rate-and-Term Refinance:
It involves transforming the current balance on your mortgage into a new loan with a better rate and/or term, depending on your situation.
2. Cash-out refinance:
Cash-out Refinance involves liquidating some of your home equity. It allows homeowners to use their property as collateral for new loans or some cash. For more details, you can visit the following link.
While going for a Refinance Mortgage, you have the liberty to pick any Mortgage Lender in Ontario or Home Equity Loan provider. It doesn't necessarily have to be your existing Mortgage Lender. Before you pick a lender, make sure to browse thoroughly and pick only the best lender available which is best suited for your given situation.
HOW DOES MORTGAGE REFINANCING HELP?
There are different reasons why one picks up Refinancing. Right from enabling homeowners to decrease their monthly Mortgage payments, from negotiating a lower interest rate to modifying periodic terms, or remove or add borrowers from the loan obligation, Refinancing helps in several ways. It all depends on what your overall goal is. Nevertheless, here is how Mortgage Refinancing helps borrowers.
LOWERS MONTHLY PAYMENTS
Interest rates on your existing Mortgage keep fluctuating. So if the rate has dropped since you availed your existing loan, Refinancing into a new loan with a lower rate is considered wise. This helps you in lowering your monthly Mortgage payments to the Mortgage Lender.
Sometimes, it's just not the fall in rates. Other reasons, such as a salary cut or an unforeseen block in your earnings can get you stuck. You can go for a dedicated Mortgage Agent in Ontario to see how you can lengthen the loan term. Let's say, you want to move from a 25 year amortization Fixed-rate Mortgage into a 30 year Fixed-rate Mortgage. Any licensed Mortgage Agent in Ontario will help you in making the switch towards lowering your monthly payments.
HELPS YOU GET THE MOST AFFORDABLE INTEREST RATES
No borrower would ever want to go for a higher interest rate. Mortgage Refinancing Agents in Ontario will help you in securing a new loan at the lowest rates possible. This ensures affordable payments that suit the needs of the borrower.
HELPS YOU PAY OFF OR REDUCE DEBT
Consolidating your debt with a Refinance means paying less interest. It further helps you in tying your multiple other loans into a single loan if you can get a lower interest rate than what you're currently paying. Imagine not having the pain of keeping a track of payments.
IMPROVES CREDIT SCORE
Late payments to lenders affect your credit score. You can get rid of a bad credit score with the help of a Mortgage Agent in Ontario or a broker. The right professional will help you in finding the best ways to pay off the debt and ensure timely payments, which will bring your credit score to the right mark.
HELPS YOU IN AVOIDING PAYING INCREASED INTEREST RATES
Adjustable-Rate Mortgages help people in saving money on monthly Mortgage payments. However, once the fixed period is over, interest rates might increase a bit. So, if you're stuck with paying the inflated interest rates, Refinancing into a fixed-rate Mortgage with a Private Mortgage Lender will help you.
The benefits of refinancing are aplenty. But one must be aware that you still need to go through a loan application process. This is why obtaining a reliable Mortgage Agent onboard seems a wise decision. It will help you in structuring your Refinancing loan to solve a lot of issues. You can remodel your house, pay off debts, and have cash in hand without taking a high-interest loan.
If you're looking for Mortgage Refinance in Ontario, feel free to reach out to us at  shawn@equitymainlymatters.ca