Your Mortgage Approval is 1 step away!

Equity Mainly Matters specializes in assisting borrowers who have been turned down by banks. Some of these reasons can be due to being Self-Employed and therefore, the borrower is experiencing difficulties proving their income to the banks. Other reasons may be due to the borrower having poor credit or low income.
We also specialize in assisting borrowers with credit issues. If a borrower has bad credit, will help pair them up with an alternative Mortgage solution product for a temporary period until we help our client repair and rebuild their credit.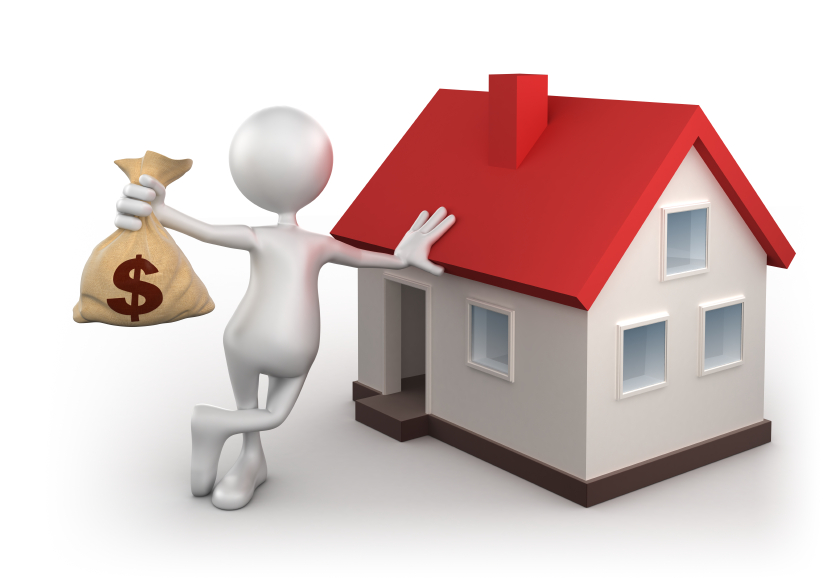 Equity Mainly Matters has helped many clients rebuild their credit by providing them with insight guidance in order to help transition them from a bad credit borrower to a great credit borrower. We provide our clients with tips and advice regarding their credit situation which in return, helps them improve their credit situation much quicker.
In some cases, the borrower may have low income or even no income. We work with a vast variety of lenders within the Province of Ontario. We have built a solid working relationship with these lenders over the years. Our Private lenders general focus is not the borrowers credit or income criteria. Their main focus is the available equity in the borrowers property.
We always provide our clients with a customized Mortgage solution which helps solve their problems, especially when they're stuck and require Professional Mortgage expertise. We guide the borrower in detail in regards to their Mortgage loan proceedings, every step of the way, in order to ensure they receive the best possible service.
We will highlight the many benefits of your Mortgage loan. We will help you and your family put your hard earned money to better use instead of wasting it on high interest rate Mortgages or on high monthly interest credit card debts and loans. We will help you and your family Debt Consolidate all of your high interest debts with our cost efficient, low interest rate Debt Consolidation Mortgage product.
Equity Mainly Matters is best known for offering low rate Second Mortgage solution products which are equity based approvals. A Second Mortgage loan can be very beneficial to most borrowers. A borrower may obtain a Second Mortgage for various reasons. Some of these reasons can be due to: Home Renovations, Debt Consolidation, Investment property purchase or to simply create cash flow for personal/business needs.
We Approve our clients with low interest rates and fees and with very flexible terms and conditions. Contact us now in order to have your Mortgage Loan Approved in less than 24 hours! We offer quick closing to our clients in order to help them get funded as soon as possible.
In some cases, we can manage to get the appraisal condition waived (For Second Mortgages for propertied located within the GTA and under 80% LTV) which will help the borrower save time and costs.
It should be noted that this is case by case. Feel free to contact us for information in regards to our Second Mortgage Solution product.
Home Equity Loans Approved In Less Than 24 Hours!
Borrow against the equity of your Property



Services Provided

JACOB FOURNIER
Hamilton, Ontario
I had a very pleasant experience working with Shawn Sef at Equity Mainly Matters Loans. We contacted Shawn looking for help in order to pay off our high interest credit card debts. Shawn made the process very easy for us by explaining the Mortgage loan details for the Debt Consolidation Mortgage Solution which he recommended for us. Shawn was actively present every step of the way and was very knowledgeable. I will definitely recommend Shawn to my peers due to his knowledge, professionalism and expertise.

PATEL SINGH
Brampton, Ontario
Shawn is extremely passionate about his job. Shawn always demonstrates a positive and professional attitude. His easy going and friendly personality always makes the experience of working with him fun and stress free. Shawn made the entire Mortgage loan process very simple for me to which I'm thankful for. Shawn is very proactive and updates me on a regular basis in regards to my file.

LINA ZHANG
Markham, Ontario
Me and my husband had never worked with a Mortgage Broker before. I needed to consolidate all of my debts. I was paying high monthly interest fees to my creditors and my bank informed me that I couldn't get approved with them because of my low credit score. Shawn did an excellent job by helping me consolidate and pay off all of my various high interest debts. I'm now debt free. My credit score has improved and I don't owe creditors any monthly high interest payments. We went from paying $1,650 month towards our credit card debts and loans, to now paying only $520 month which helped us build up a good savings. Shawn rescued us from our creditors and helped us save an extensive amount of money for our families future.

LEROY WILLIAMS
Scarborough
As a first time home buyer, we required a Mortgage broker who was willing to be very patient with us and to explain every detail of the Mortgage loan process and provide us with as much information as possible. Shawn informed us of the exact required down payment amount (based on the types of lenders that we qualified for), fees, closing costs, Land Transfer tax etc. Shawn was very good in providing us with accurate rates, figures and calculations which we realized we could afford the monthly Mortgage payments and make the Home Purchase work. One other important factor was that Shawn kept on top of our file by updating the progress every step of the way which was very important to us. Shawn is very proactive which we appreciated!

MICHELLE PARKER
Toronto, Ontario
Shawn helped our family obtain a low rate 2nd Mortgage from a Private Lender. Banks turned us down as we failed to meet their requirements for the stress test, income and credit criteria. However, Shawn was able to find various Private Lenders/Investors that were interested in making us an offer and we ended up taking a great offer for a 2nd Mortgage which made the most sense for us. We will definitely refer our family and friends to Shawn in the near future. I can't say how much I appreciate all the time and effort Shawn put into our file.

SHAYNE STANLEY
Mississauga, Ontario
Shawn demonstrates excellent customer service skills. He's always very quick to respond to my emails and calls. Shawn helped me get approved twice in the past year alone and I hope to work with him again in the near future. Shawn was very friendly, attentive and dedicated his time and effort by providing me with solid knowledge, expertise and advice which in return helped the process of purchasing my first home very easy and stress free. Shawn even followed up on my behalf with my lawyer in order to finalize all the details. I would highly recommend his services.

FATIMA NASER
Ottawa, Ontario
From the first time I spoke with Shawn Sef, I felt comfortable and at ease which was due to his calm and patient personality and attitude. He was also very understanding and caring to our current situation and needs by providing the best course of action for us to take which made the most sense for our family. Shawn is very knowledgeable within the mortgage field and delivered exactly what he said he would. He even provided us with accurate closing/funding dates from day one. I would definitely recommend Shawn Sef to any borrower looking for a good
Mortgage broker.

BEN JOHNSON
Toronto, Ontario
Shawn had helped my wife and I obtain a 2nd Mortgage from a Private Lender last year. We used the majority of the Mortgage loan proceeds to help renovate/upgrade our home. Once the refurbishments had concluded, we ordered a new appraisal and noticed that our house value had increased substantially. The following year, Shawn helped us refinance both our Institutional and Private Mortgages into a new low rate, 1st Mortgage with an A Lender (Bank) which is going to help us save an extensive amount of money in monthly payments moving forward. I'm very thankful for Shawn's knowledge, skills and expertise within the mortgage industry which ended up helping us save thousands of dollars.
