Life is unpredictable and sometimes unforeseen and unplanned expenses stand right in front of our faces. Such situations leave an individual's going for personal loans to cover these unexpected costs. Most Canadians often opt for a persona loan or depend on their high interest credit cards, when there is an easier way out to handle such a crisis. That option is referred as a Second Mortgage (2nd Mortgage). This article entails detailed information on why it might be a good idea for you to obtain a Second Mortgage in Ontario and how to qualify for it.
WHAT IS A SECOND MORTGAGE?
When you decide to buy a new house and get a loan to purchase it, it's called a primary Mortgage. Simply put, a Second Mortgage is a loan that's dispersed against the value of your home. It's a lien taken against a home or property that's already has been loaned for.
The property you purchased is an asset and assets come with certain gain values. A Second Mortgage is also sometimes known as a Home Equity Loan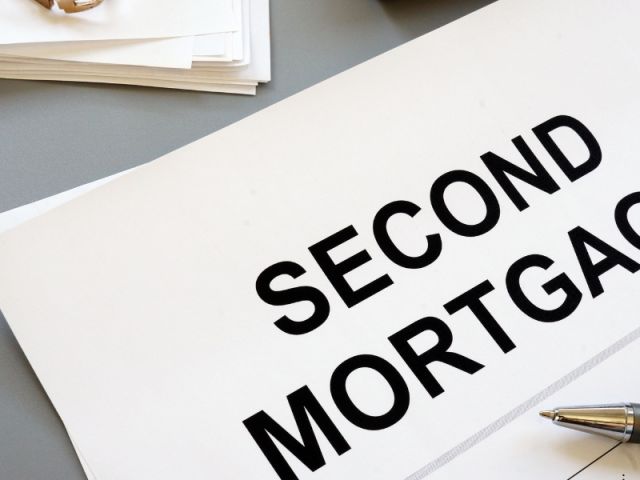 WHY DO YOU NEED A SECOND MORTGAGE AND DO YOU QUALIFY FOR IT?
A Second Mortgage allows homeowners to use their home as collateral while borrowing funds from their lender. Second Mortgages play on the equity of your home.
The amount of money you'd qualify for on a Second Mortgage depends on your available Home Equity. So, if you have an existing Mortgage, a good credit score, and above 20% equity in your home, you can easily obtain an affordable Second Mortgage in the form of Home Equity Line Of Credit (HELOC). But, if your credit score is weak and you have less than 20% equity, securing a Second Mortgage with a Private Lender or a reliable Mortgage Agent in Ontario is your best option. Most Second Mortgage lenders across Toronto demand the following to approve a 2nd Mortgage loan request:
1. Income verification
Needed to ensure that you can afford payments.
2. Loan To Value Percentage
Higher the equity, the easier to secure the 2nd loan
3. Credit Score
Plays a vital role in determining the interest Rate on a 2nd Mortgage.
4. Property Documents
Demanded to corroborate the worth of your property.
WHY DO YOU NEED A SECOND MORTGAGE?
There can be umpteen reasons behind one's decision to reach out to a Mortgage Agent in Ontario or a Private Lender for a Second Mortgage in Ontario. The most prominent ones are enlisted here:
– To cover home renovation cost
– To cover education loan
– To pay for wedding expenses
– To be used in an emergency situation
– To cover unforeseen medical expenses
– To pay down tax arrears
WHY A SECOND MORTGAGE IS POPULAR IN CANADA?
Acquiring a Second Mortgage in Toronto or Ontario comes with significant advantages. Typically used to cover immediate expenses, Second Mortgages are highly popular for a number of reasons. Some of these benefits are as follows:
– 2nd Mortgage comes with low interest rate when compared to loans secured against credit cards or lease payments.
– It has more flexible payment options.
– It improves your credit score when the amount is used to consolidate debts.
– Many Mortgage Brokers in Ontario give you the option to only pay the interest thus, lowering your monthly payments.
– You can use the 2nd Mortgage money to invest in rental properties which eventually can be opted to converting the loan interest into a tax deduction.
IS SECOND MORTGAGE RISKY?
There are always certain trade-offs that come with benefits in any business. So, if you are applying for a Second Mortgage in Ontario, you need to be wary of the following:
– In case of a payment default, you might lose your home, since it's the collateral against which the loan amount is dispersed.
– There is an additional fee involved in some cases. Appraisal costs, origination fees, and credit check fees are some of the added expenses that you might need to pay for to get a Second Mortgage.
– Interest rates are higher as compared to primary mortgages
SHOULD YOU GET A SECOND MORTGAGE?
Before you get a Second Mortgage in Ontario, you need to self-assess whether you can afford one. Getting a Second Mortgage seems easy money and is highly tempting when you are facing a financial Situation. The easiest way of getting access to money that otherwise seemed impossible is lucrative. However, you need to be wary of making sure that while obtaining a Second Mortgage, you don't end up in a financial trap.
A 2nd mortgage is an add-on to your primary (1st) Mortgage. If you've been successfully repaying your installments against the primary loan without burning a hole in your pocket, you can definitely go for a 2nd Mortgage loan.
However, if you are unable to make up your mind or are in a dire need of getting access to funds, you can avail the services of a reputed Mortgage Agent in Toronto, Ontario. We at Equity Mainly Matters, are recognized and well known within the Mortgage industry for providing our clients with cost-efficient solutions in the form of First, Second and Third Mortgages, Private Mortgage, Refinance, Home Equity Loan, Commercial Mortgage, HELOC (Home Equity Line of Credit), and many other Mortgage Solutions. Feel free to reach out to us for more information at shawn@equitymainlymatters.ca. We would be glad to provide you with a FREE Quote/Consultation.